Hillje Music Guitar Showcase!
Make plans to attend our Guitar Showcase event on Sunday, March 29th, noon – 5p, at the Hillje Music Center located in the Northwoods Shopping center.
Factory reps from Alvarez, Fender and Breedlove, will bring their own selection of "cream of the crop" models. All factory experts will be available to answer questions and educate you about their product.
Special Pricing on Guitar Showcase Selection!
Join us 12p – 5p for special pricing on an expanded selection of beautiful guitars, doorbuster giveaways, and a little something for everyone!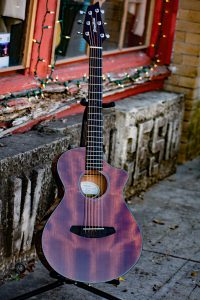 Alvarez Guitars
Alvarez was established in 1965 by St. Louis Music, and in the later 60's began working alongside Japanese master luthier, Kazuo Yairi. This collaboration turned out to be a massive success. Over the years, Alvarez has strived for excellence in every price point of guitars. To this day, the Alvarez-Yairi guitars are still hand crafted in the Yairi factory in Kani, Japan.
Fender Guitars
Leo Fender once said that all artists were angels, and it was his "job to give them wings to fly."
Fender, as we know it today, began with a Fullerton, California radio repairman tinkering on his friends' faulty amplifiers. By 1943, Leo Fender collaborated with a local musician and inventor and produced a limited run of amplifiers and lap steel guitars. By 1946, Fender was working under his own name and produced the first amps with the Fender name. In a new post-war era, reliable amplification didn't really exist, and Fender's simple and stylist "woodie" amps were the best of their time. In 1951, we saw the world's first mass-produced solid body guitar: the Telecaster. Fender remained an innovative and creative force over the next few decades producing the Statocaster, the Jazz Bass, the Jaguar, and many more! Today, Fender has a full lineup of amplifiers, electric guitars and basses, acoustic guitars and ukuleles.
Breedlove
Breedlove Guitars was founded by luthiers Larry Breedlove and Steve Henderson while working for Taylor Guitars in 1990. The two had watched the custom guitar boom happen and pounced on the opportunity. They left the company and California behind, and headed for the sleepy town of Tumalo, Oregon. Breedlove's designs were different from the start; creating new designs and ideas rather than copying the same vintage designs that were being recycled. In 1994, Larry's older brother Kim Breedlove joined the company as a master luthier. Since then, Larry and Steve have left the company but Kim continues to expand and carry on the vision. They carry three exclusive shapes, the Concertina, the Concert and the Concerto. The Oregon-based guitar company focuses on quality guitars while seeking alternatives to endangered rainforest wood.
Call today for more information or to schedule an appointment!